Monday, June 05, 2006
Looking For a Few Good Men & Women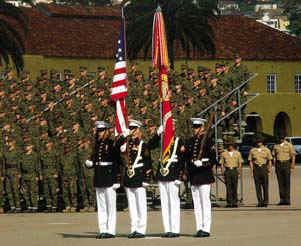 The Democratic primary is only eight days away; and Webb supporters, if you can donate a few hours to work the polls next week, please sign up.
Now rather than later!
Please send Howling Latina an e-mail at
mschaeff@gmu.edu
.
HL plans to be in Fauquier County next Tuesday.
Let's have a Webb loyalist greet every voter in every precinct in the Commonwealth.